We're The Four Loop, four freshman at the University of Pennsylvania studying Computer Science and Business in the Jerome Fisher Program in Management and Technology. We're a group of developers, designers, marketers, technologists, but above all, entrepreneurs. We met the first day of college, and we've been best friends and working together ever since.
In the past 8 months, we've created an education app, won 3rd place at PennApps by hacking Siri, been featured on Forbes, and learned a lot in the process. We are hoping to eventually start something that turns into a viable business. We'll be detailing our future endeavors and ideas on this website. Stay tuned!
You can contact us at patel.ajay285@gmail.com
Alex Sands
Alex works on frontend development and design for The Four Loop. In high school, he cofounded Pilot, which now hosts nationwide high school hackathons for high school students. When he isn't harvesting Facebook likes or Twitter followers, he can be found in the Wharton School of Business building (#Whartonite), playing soccer, or eating Chipotle.
Ajay Patel
Ajay is a rockstar programmer who knows more languages than a hyperpolyglot. He's from The Silicon Valley. He's started an iOS contracting company and developed numerous enterprise iOS applications and websites. The team is positive that Ajay is superhuman, given that he averages five hours of sleep a week and survives on only water. Outside of coding, Ajay loves to code.
Ben Hsu
Ben is a self-proclaimed JavaScript master, but works primarily on iOS development and marketing for The Four Loop. He interned at the US Naval Research Laboratory and developed an iPad application to remote control life-sized robots. Outside of the time Ben spends on The Four Loop, you can find him stuffing his face with copious (borderline disgusting) amounts of food or attempting to make major gains in the weight room (check out www.thegainz.com).
Gagan Gupta
Gagan works on iOS and product development for The Four Loop. He's been working with iOS for only two years and already has a top-2 rap app on the App Store with over 500,000 downloads called Rap to Beats . When Gagan aka "Swaggy-G" is not working on his app or The Four Loop projects, he can be found Bhangra dancing or flashing his pearly-white smile. He also enjoys playing soccer and routinely beating people in Kemps with Alex (you will never get their signal).
---
Projects
GoogolPlex (2014-Present)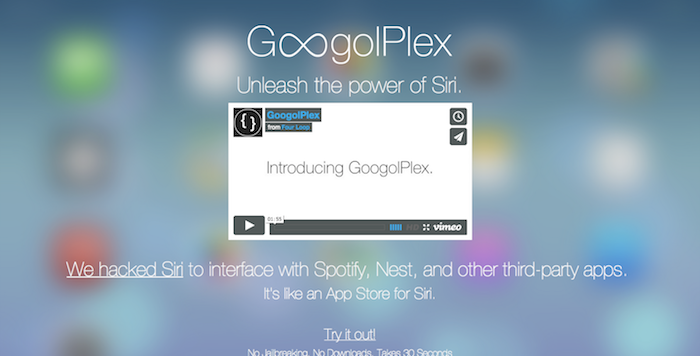 http://betterthansiri.com
GoogolPlex, which started at PennApps Spring 2014, is a hack on Siri that uses a man-in-the-middle exploit to allow for third-party integration with Siri. GoogolPlex is also an "App Store for commands" where developers can create their own commands linking Javascript code to phrases. Now, you can play songs with Spotify, automate your home (Nest and Philips Hue), unlock your car, and do so much more, all through Siri. By creating your own commands and adding commands other developers have created, the possibilities are truly endless.
GoogolPlex has already been covered by sites like Forbes, The Daily Dot, Phone Arena, and more. It won 3rd place overall at PennApps, 3rd place overall at PennVention, as well as awards from RJMetrics and MentorTech Ventures.
LoudCrowd (2013-2014)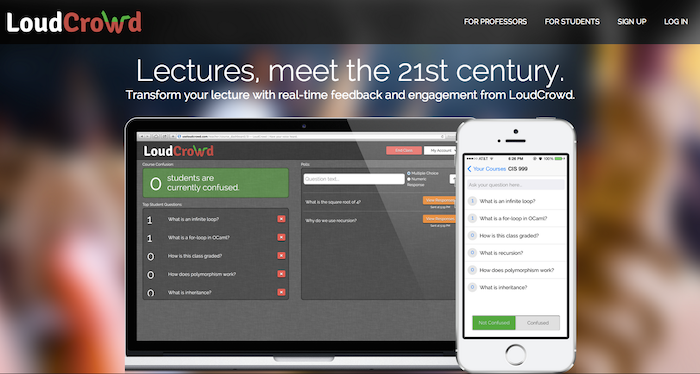 http://useloudcrowd.com
LoudCrowd, the first project we worked on together, aims to solve the problem of disengagement in large lectures. LoudCrowd is a real-time feedback and engagement system that connects professors and students during lectures. Students use a mobile app and professors have a easy-to-use web dashboard. LoudCrowd has been through a pilot program and has been used with 500 students and 5 professors at the University of Pennsylvania. After the pilot, although we got great feedback from professors, we ultimately decided that we would not continue with the app. LoudCrowd has been written about by Penn Current.
---
Awards
Pennvention – 3rd Place Overall Finish (2014)
Pennvention Sponsor Prize – Mentortech (2014)

Pennvention Sponsor Prize – RJMetrics (2014)

PennApps – 3rd Place Overall Finish (2014 – Spring)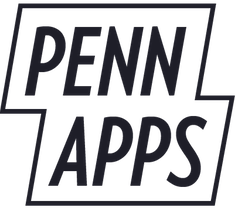 PennApps Accelerator (2013 Class)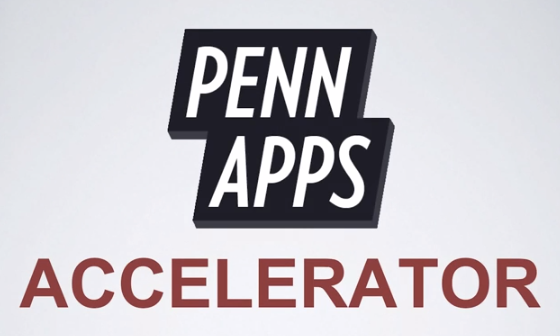 ---
Press
Engadget: College kids gave Siri new powers and now you can too

Forbes: Apple Reportedly Plans To Open Siri To Third Parties (Just As Hackers Force It Open)
Heavy: How to Setup GoogolPlex and Let Siri Access Your Apps
PhoneArena: Siri hack in iOS 7 allows third-party functionality such as Instagram and Spotify
ComputerWorld: Student hackers make Apple's iOS 7 Siri way more useful with Spotify support
DailyDot: How to hack Siri to run Instagram, Spotify, and more
ZDNet: Siri hacked to work with Spotify, Instagram and other third-party apps